My Story:
Tom Eastland Saving Graces CD is born, August 23rd, 2012. I feel rich, and I believe that the best wealth is that which expands when it is shared. I am having some serious fun, and I want to share these savings with you too. If you like your folk music with an edge and some howling growl, and you like your rock music with depth and tenderness, then I trust you will love some of this music. The songs on this CD chart the distances between grief and joy; between an endangered meadow and the urban jungle; between a bullfrog on prozac and a cat in heat.

I started 30 years ago as a poet with a guitar and questionable attention to musical details. I have now put in at least the urban legend requirement of 10,000 hours of work, and I am continually learning in music. I have performed hundreds of times at pubs, clubs and folk festivals across Canada and internationally, from Russia to Australia to Cuba. My songs have earned national airplay on Canada's CBC Radio, have charted on Canada's !earshot charts for community radio, and been included in PBS's primetime television show Roadtrip Nation (watch the show here).

This is an 'indie' project in that I do not have any brand names tattooed to my forehead to support my musical habit; however this is truly a community effort, and greatly enriched by the contributions of some of my favourite people. I celebrate music as a vital way to transcend borders and build community.
His Story: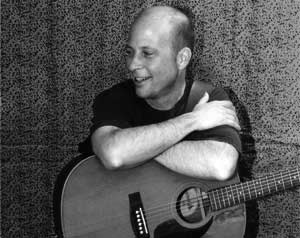 Tom Eastland is an alternative folk-rock singer-songwriter and poet currently based in Peterborough, Canada. Born in Hawaii and raised around the United States until landing in Ottawa at the age of ten, Tom started out in music at the age of 18 as a "smart-ass poet with a guitar, questionable musical ability and a peculiar voice". Through over 25 years of dedication to the craft of songwriting and enduring commitment to public performance, Tom has developed a compelling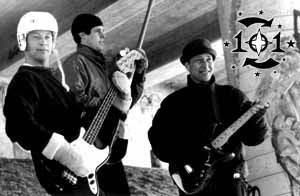 vocal style as well as an extensive repertoire of original music, rich in imagery, emotion and humour.
Between the years of 1996 and 2001 Tom wrote, performed, and recorded with his twin brother Rob Eastland in the band 101. With aspirations of venturing into the world of professional music, they produced two original CDs: 1997's ThanksGivingDay, recorded by Juno award-winner Willie P. Bennett, and 1999's Fully Bugged. With Fully Bugged, 101 moved from their folk roots to a more aggressive, full "bug rock" sound to explore even deeper angst and lust than could be expressed with acoustic instruments. 101 continues to be played on Canada's CBC and college radio stations.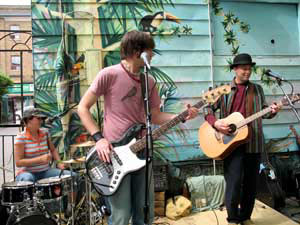 With twin brother Rob on sabbatical from music, Tom released his first solo album, Better Get a Mirror in 2003. This was a return to his gentler side yet still feeding the need for imaginative material that goes beyond the modern pop paradigm. Tom Eastland's last release, 2005's Mot, contains a CD with fourteen songs ranging from tough love to simple joy. Also included is a DVD of three videos peppered with scenes and characters from his hometown of Peterborough that contain only one display of jewelry, one angry stare, and only one brief scene of a scantily clad woman.